Medline – Mercado Negro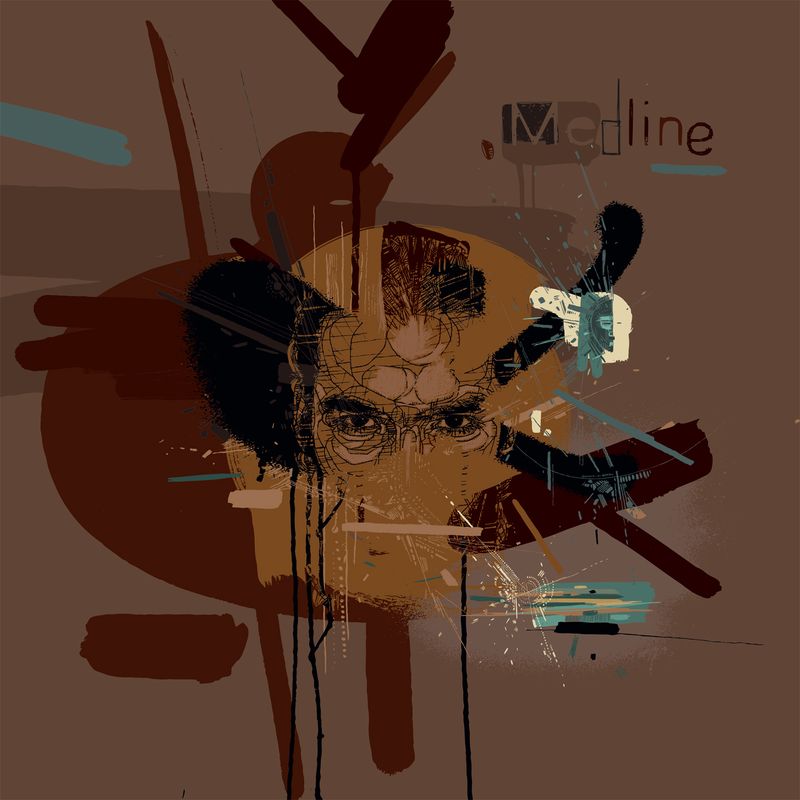 Only 500 units of this 7" hand numbered vinyl are available @ juno records - jazzy sport - superfly records - hhv - jetset records -diskunion - calamel - phonica - betino's - All-City - just like hip hop - Fat City - Soultrade... just choose ya favorite shop!
---
First Medline's single from the forthcoming album Sun Son Soul.
Mercado Negro is an "afro latin jazz funk" composition.
An hard pulsed rythm coupled with a colorfull theme bring a deep dimension to this song.
Dedicated to the creativity expressed in all domain in popular places.
Making great things from nothing, show that wealth, live in people not in money.
This original hymn is presented with an exclusive remix by Gusby.
The Mercado Negro composition is the first stone of the Brown sound created by Medline.
A new style mixing a lot of musical colours : electro, acoustic, traditionnal, modern, blues, black, white, soul...
Brown sound is a metisse musical colour born in the Sun Son Sound workshop.
Artwork by Stéphane Carricondo from the 9eme Concept.
---
Personnel :

Medline - Flute, Agogo, Clave, triangle, Drums and Bass Programming, Stage Piano, Vocals

Julien "Wah Wah" Guerrier - Guitar

Gusby - Rhodes Electric Piano, Moog, Juno, Hohner Clavinet

Eric Meyer - Trumpet

Jordan Tame - Choirs
---
Composed and produced by Medline for Sun Son Sound

Original version is mixed and mastered by Croocked Eyes

7" vinyl original version mixed and mastered by Arnaud bataillard

Remixed version is mixed and mastered by Randy